The blouse is undoubtedly the shirt of the season evident amongst the fashion forward crowds on the streets of New York. This season staple will work flawlessly with your favourite jeans or cropped leather trousers, team with a structured blazer along with a pair of flats to create a effortless everyday look that's the height of classic cool. Mode's newest arrivals from label WISH include the floral print blouse with subtle detailing along with the black and gold zip and frill detailed top both perfect for updating your spring wardrobe.
1. Wish Rosethorn Blouse, $139.00NZD.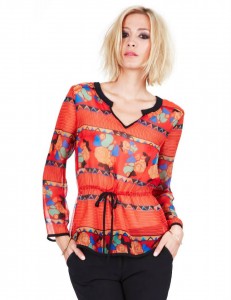 2. Wish Loved Top, $139.00NZD.